RECTORY (773) 768-1423
2864 E. 96TH STREET ~ CHICAGO, IL 60617
CHURCH REPAIR AND MASS LOCATIONS
I am sure you have noticed the water damage on the west side of our church. I have been in contact with the Archdiocesan insurance company and finally they have begun the restoration work on the wall, carpet and the floor. The work began
January 10
th
.
At this time we are not able to use the church. Weekday Mass will be in the sacristy (room behind the sanctuary), please use the side door by the convent. Weekend Mass will be in the hall. Thank you for your understanding.
Siguran sam da ste primijetili štetu od vode na zapadnoj strani naše crkve. Bio sam u kontaktu s Nadbiskupijskim osiguravajućim društvom i konačno su započeli restauraciju zida, tepiha i poda. Radovi su započeli 10. siječnja. U ovom trenutku ne možemo koristiti crkvu. Misa tijekom tjedna bit će u sakristiji (soba iza svetišta), molimo koristite sporedna vrata kod samostana. Misa vikendom bit će u dvorani. Hvala na razumijevanju.
CROATIAN CLASSES FOR ADULTS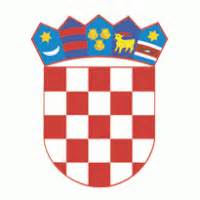 You have the opportunity to learn or polish up your Croatian language. We will be offering Croatian classes for adults; Fr. Dragan Bolčič, O.F.M. will be teaching the classes and they will be held in our school. For more information or to register please call the parish office. Classes will began in January 2022 on Monday evenings.
CROATIAN SCHOOL, KOLO AND TAMBURA FOR CHILDREN

CROATIAN SCHOOL, KOLO AND TAMBURA FOR CHILDREN has open registration for 2019-2020. Children from ages 4-18 are being accepted. It is a great opportunity for your children to learn Croatian language, reading and writing; also to learn Croatian music and dances and play the tamburica. You can register your children at This email address is being protected from spambots. You need JavaScript enabled to view it.. For more information call Jana, 312-524-7798 or the parish office 773-768-1423
COVID REOPENING
Dear Parishioners;
We have been waiting for this good news so that we can resume our lives with some normalcy. This virus has taken a toll on all of our lives one way or another, especially on those who lost a loved one or were affected by Covid. I know you are anxious to come back to your church and celebrate Holy Mass with your parish family as we slowly bring back to our lives our usual activities. One thing that we realized during this past year is the importance of our spiritual life, our reliance on God and coming together to support one another in prayer. This is a good time to make a resolution to be more active in our parish community, by attending Mass regularly and volunteering for church ministries and other activities. Financially, our church has been hit hard, please continue to support your church. Please say YES so that our parish may remain a vibrant community for many years to come. It is time to hand all of our fears and uncertainties to the Sacred Heart of Jesus so He may bring healing into our lives.
I like to welcome all of you back.
May God give you Peace and all Good!
CLICK HERE FOR THE ARCHDIOCESE COVID UPDATES
CLICK HERE FOR THE COVID REOPENING GUIDLINES PER THE ARCHDIOCESE OF CHICAGO
YOU CAN NOW TEXT TO DONATE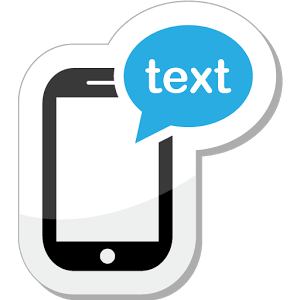 Click here for a link that explains how it works
Financially we have been hit hard due to this COVID-19 pandemic since we depend upon your weekly donation and there are no public weekly masses. We ask that you please continue to support Sacred Heart in any way that you can. It might be more convenient to do it electronically. You can set it up to make automatic withdrawals and it will make your contribution to our parish on a regular basis or you can make a one time contribution. This allows your continued support to the parish during the unforeseen circumstances such as the one we have now. You can still donate via computer or tablet as well.
CLICK HERE to go to our online giving site - Give Central
QUEEN OF HEARTS
QUEEN OF HEARTS RAFFLE: We are happy to announce that Sacred Heart has resumed the Queen of Hearts Raffle. Tickets can be purchased after Mass, at the school or at Small World Bar & Grill, 3325 E 106th St. and during any school function. The ticket price is 6 tickets for $5.00. The drawing is on Fridays at 7:00pm.
LIVESTREAMED MASSES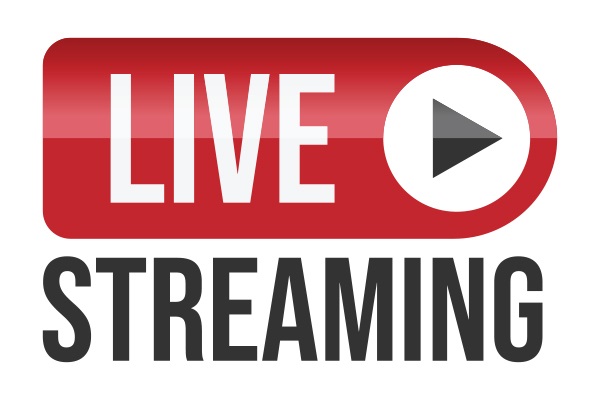 Sunday Masses live-streamed on our YouTube channel at 9:30 AM in English and 11:00 in Croatian.
CALLING ALL ALUMNI
ARE YOU AN ALUMNUS OF SACRED HEART?

We are building a Sacred Heart School Alumni Network. Kindly use the link to the form below to provide your contact information to Sacred Heart School so we can update our database. We will use this information to keep connected with members of our Alumni community and also to keep you informed about news and events at Sacred Heart Parish and School. Your information will not be shared outside Sacred Heart School and Church.
Thank you!
Click here to fill out our Alumni database form.
Contact us at This email address is being protected from spambots. You need JavaScript enabled to view it. with any stories or pictures that you may like to share.
LOOKING FOR TAMBURICA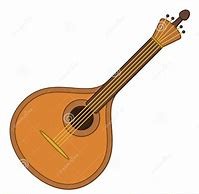 Sacred Heart Croatian Kolo and Tambura group are looking for TAMBURAS for the students. If you have one and are not in need of it, our group is in need of tamburica, any type. If you are interesting in donating or selling your instrument, you can bring it to the parish office or please email us at This email address is being protected from spambots. You need JavaScript enabled to view it. Any additional questions, call Jana (Budeselich) Ellison at 312-524-7798.
WEEKDAY MASSES ARE BEING HELD IN THE SACRISTY. PLEASE USE THE PARKING LOT SIDE DOOR TO THE CHURCH
WEEEND MASSES ARE BEING HELD IN THE PARISH HALL. PLEASE USE THE PARKING LOT SIDE DOOR TO THE SCHOOL
MASS STREAMED ON YOUTUBE
SUNDAYS 9:30 and 11:00
CLICK HERE

REGISTRATION FOR SUNDAY MASS IS NO LONGER REQUIRED
SATURDAY VIGIL: 4:30 PM
SUNDAY: 8:00 AM, 9:30 AM, 11:00 AM (Croatian)
DAILY MASS: Mon. - Fri. 8:00 AM
HOLY DAYS: 8:00 AM, 7:00 PM
PLEASE CHECK THE CALENDAR OR CURRENT BULLETIN FOR MODIFIED MASS TIMES

RECONCILIATION:
Saturday 4:00 PM
or anytime upon request